Dan Malcolm Profile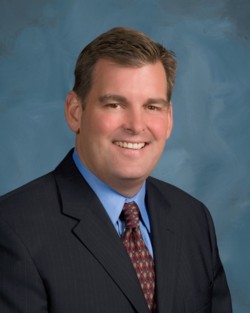 Career Biography
Dan Malcolm has been active in the commercial real estate industry since 1989 and brings strong expertise as a commercial property sales, leasing and property development specialist. Dan started his career in the retail division of Voit Commercial Brokerage and was recruited in 1994 to be Senior Vice President of Retail Properties Group, Inc, a San Diego based commercial real estate brokerage company. In 2006 Dan was recruited to be a principal in the UTC offices of Lee & Associates Commercial Real Estate Services. Most recently Dan formed, Malcolm Properties, a privately held commercial real estate brokerage, development and property management firm located in downtown San Diego.
Education / Professional Affiliations
Dan was awarded a Bachelors of Science degree in finance with emphasis on real estate from San Diego State University in 1989 and was awarded a Law degree from Thomas Jefferson School of Law in 1996.
Dan is a former Imperial Beach City Councilman, and previously served as a Director on the San Diego Metropolitan Transit Development Board (MTDB), Chairman of the Sweetwater High School District Bond Oversight Committee and board member of the San Diego County Commercial Association of Realtors (SDCCAR). Dan served as Chairman of Coronado Sharp Hospital Board of Directors and served as a Director on the Master Board of Directors for Sharp Healthcare, the largest private employer and healthcare system in San Diego County. Dan currently serves as a Port Commissioner on the Unified Port District of San Diego, a State of California governmental organization which controls 33 miles of tideland property on San Diego Bay.
Completed Transactions
Dan has been involved in transactions with the following business and parties (partial list): Albertson's, Inc., Walgreens Drug Stores, CVS Drug Stores, Rite Aid, IGA Markets, Starbucks, Johnny Rockets, Pei Wei, Quiznos, Blimpie, Subway, Submarina, GameStop, Sprint, Verizon, Big Lots, Goodwill, Jack in the Box, Factory 2-U, AutoZone, Sav-a-Lot Foods, IHOP, Kragen Auto Parts, Everything $5.00, 99 Cent Only Stores, Dollar Tree, Sleep Train, Hollywood Video, Blockbuster, 7-11, Wendy's, U.S. Government - GSA, Nextel, County of San Diego, Northrop Grumman, and various local and regional retailers.
A proven and experienced dealmaker, Dan Malcolm has years of experience as a commercial leasing specialist. He has represented both landlords and tenants and has negotiated numerous lease transactions.
During his career Dan has consummated sales transactions for shopping centers, office buildings, investment properties, strip centers and raw land. Dan has represented a diverse client base including individual investors, partnerships, governmental entities, owner users and institutional investors.

Personal Biography
Dan is 50 years old and was born in Manhattan Beach, California. Dan and his wife Nicole reside in the Imperial Beach with their three children, Zachary, Athena and Tatum. The Malcolm's maintain a very active lifestyle including boating, sailing, fishing, surfing, skiing and sports of all kinds.